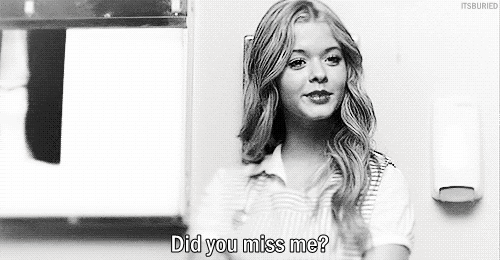 So iv'e been pretty much absent from this blog and much of social media for the past few months, here are my lists of excuses..
1. I smashed my laptop screen. (by accident not out of some crazy hulkish rage)
2. Iv'e been lacking in motivation and inspiration for posts and lost for new ideas so the whole thing became kinda blahh.
3. Iv'e been in a reading slump so i had nothing to blog about! Boooo.
But it's the new year- no it's likely not going to be a new me but I do have a new determination! A determination to blog and read and see if I can make this into what I want it to be. So like i don't do montly tbr's i'm not doing yearly goals because who needs that kind of pressure? Seriously!?
I am however going to attempt to do the #AYEARATHON wooo! Hopefully it will give me reading purpose throughout the year! There's also a lot of other Read-a-Thons i'm hoping to take part it, if your interested you should check out Catriona from the Little Book Owl's video on Read-a-thons happening in 2015
here.
So here's my late wishes from me to all of you hoping you all have a very happy new year and that you get all you wish for in 2015!