Number Of Books You Read:
75
Number of Re-Reads:
Oh boy i did a fair bit of rereading last year, 17 i did 17 rereads last year.. is that bad?
Genre You Read The Most From:
No idea if I'm honest, so I'll be vague and say 'YA' haha.
1. Best Book You Read In 2014?
Oh boy this is a tough one! Buttttt...
Throne of Glass
2. Book You Were Excited About & Thought You Were Going To Love More But Didn't?
The Will
by Kristen Ashley
3. Most surprising (in a good way or bad way) book you read in 2014?
Cinder by Marissa Meyer, Sci-Fi Cinderella, no was in hell was i gonna touch that. I'm a bit iffy when it comes to Sci-Fi but adore fairytale re-tellings so i took the chance and i loved it!
4. Book You "Pushed" The Most People To Read (And They Did) In 2014?
No idea i recommend alot of books, but i got a guy at work and his family into the
Vampire Academy by Richelle Mead so we'll go with that..
5. Best series you started in 2014? Best Sequel of 2014? Best Series Ender of 2014?
The Throne of Glass series by Sarah J Maas, i also got to meet her this year which was seriously freakin' cool!
6. Favorite new author you discovered in 2014?
Maria V.Snyder I read her Healer/ Avry of Kazan series ths year and adored it, it's one of the best series I've ever read and i now own all of her books.
7. Best book from a genre you don't typically read/was out of your comfort zone?
I didn't really go out of my comfort zone this year if I'm honest.
8. Most action-packed/thrilling/unputdownable book of the year?
There were a few books like these so here's the top three.. Throne of Glass, Cinder aaaaaand Divergent.
9. Book You Read In 2014 That You Are Most Likely To Re-Read Next Year?
Throne of Glass
10. Favorite cover of a book you read in 2014?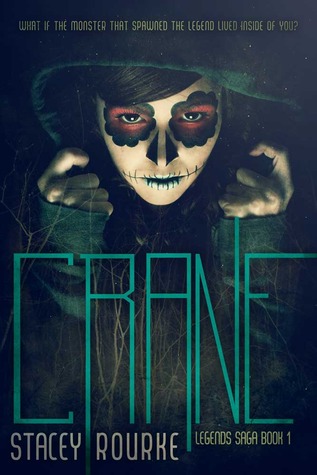 11. Most memorable character of 2014?
Celaena Sardothien, if you don't already know, guesse what she's from.. go on GUESSE... you got it!
Throne of Glass
12. Most beautifully written book read in 2014?
The Book Thief by Markus Zusak
13. Most Thought-Provoking/ Life-Changing Book of 2014?
Agan it's
The Book Thief
by Markus Zusak.
14. Book you can't believe you waited UNTIL 2014 to finally read?
Divergent
.
15. Favorite Passage/Quote From A Book You Read In 2014?
"We do what we do because there's something we can do about it. Things like 'how long' and 'what if' aren't part of that. It's about the hope, not the horror."
―
A.C. Gaughen
,
Scarlet
16.Shortest & Longest Book You Read In 2013?
Shortest: Elixir by Jennifer L.Armentrout
Longest: Harry Potter and the Deathly Hallows by J.K. Rowling
17. Book That Shocked You The Most.
I thiiiink that goes to We Were Liars by E.Lockhart
18. OTP OF THE YEAR (you will go down with this ship!).
Celaena and Chaol Ooooh and Alina and The Darkling!
19. Favorite Non-Romantic Relationship Of The Year.
Harry Potter and Albus Dumbledore.
20. Favorite Book You Read in 2014 From An Author You've Read Previously.
Crown of Midnight there's a theme running here... noticed yet?
21. Best Book You Read In 2014 That You Read Based SOLELY On A Recommendation From Somebody Else/Peer Pressure.
Divergent
.
22. Newest fictional crush from a book you read in 2014?
Chaol
23. Best 2014 debut you read?
Branded
24. Best Worldbuilding/Most Vivid Setting You Read This Year?
Cinder
25. Book That Put A Smile On Your Face/Was The Most FUN To Read?
Checkmate
by R.L Mathewson, All the books in the Neightbor From Hell series are hilarious.
26. Book That Made You Cry Or Nearly Cry in 2014?
Allegiant,
The Book Thief
, The Fault In Our Stars And a few more.. What a sap!
27. Hidden Gem Of The Year?
Through The Smoke
by Brenda Novak
28. Book That Crushed Your Soul?
The Book Thief
29. Most Unique Book You Read In 2014?
We Were Liars
30. Book That Made You The Most Mad (doesn't necessarily mean you didn't like it)?
Allegiant
.